The Spinal Treatment Centre at Salisbury Hospital is a 42 bed regional unit specialising in the care of patients following spinal cord injury or spinal cord disease.
The Stars Appeal works to support these patients as they spend months in hospital being treated for, and trying to come to terms with, the life-changing injuries that have often resulted in permanent paralysis.
How the Stars Appeal makes a difference:
Day trips to places like museums, galleries, beaches and sporting events
Social events including quizzes, fish and chip nights, cream teas and movie nights
Arts and craft activities
Support and accommodation for relatives
Keeping the patient minibus on the road
Advanced diagnostic, treatment and rehabilitation equipment such as static hand cycles and a pressure imaging system
Enhancing the Spinal Centre environment, for example with furnishings, décor and artwork, and new facilities such as the 'Silver' Patients' Lounge
Satellite TV for watching sporting events
Activities such as music, storytelling, dance, reading and playing games through our Stars Appeal Live project
Companionship and social activities like trips away from the ward through our Stars Appeal Engagers
Stars Appeal water cooler and beverage trolley
Accommodation for patients' loved ones
Visits from hospital Chaplains
Specialist training and education for staff
Supporting staff wellbeing and morale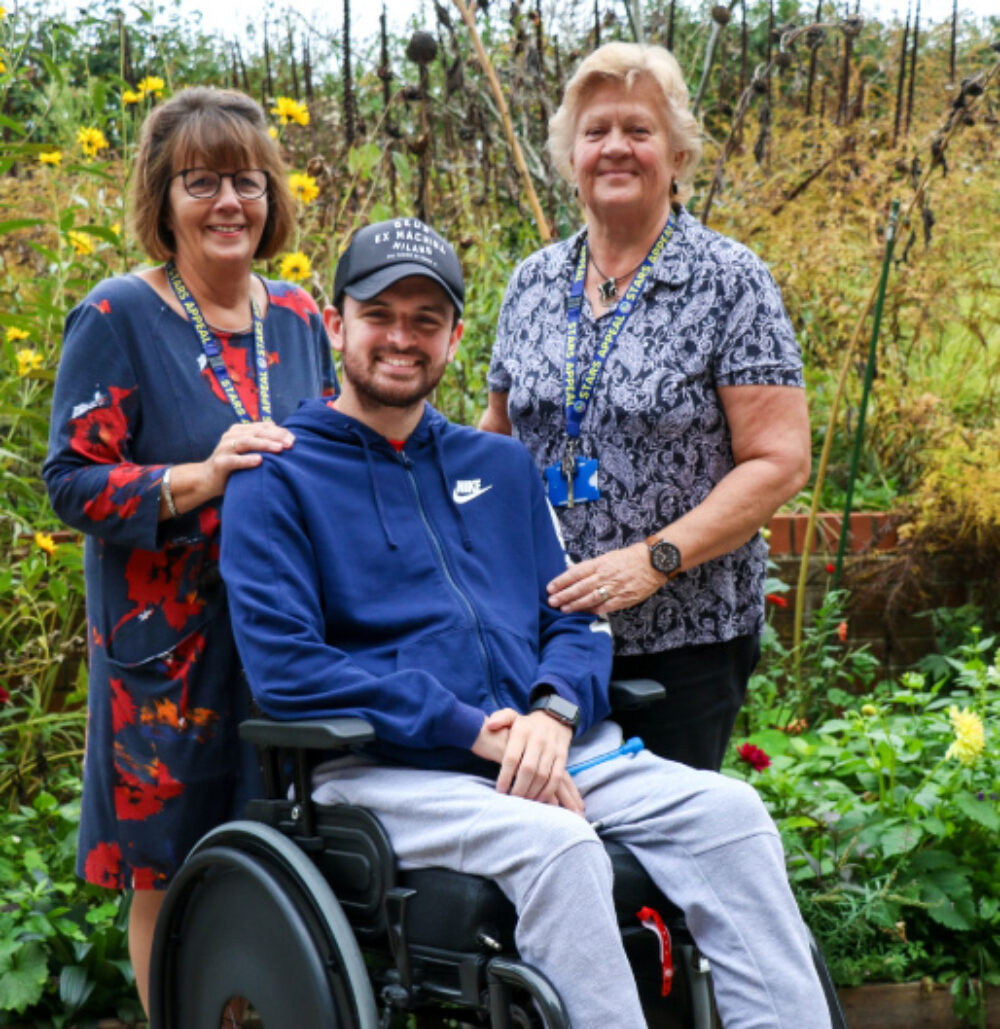 Patient Story
"Thank you for giving me some freedom"
"On a boiling hot day at Weymouth Beach with my friends, I dived unknowingly into shallow water, breaking my neck and paralysing myself from my chest to my toes. I've been in the Spinal Centre at Salisbury Hospital for over a year.
Soon after being admitted to Salisbury, I met Sonya and Jo, the two ladies that run the Spinal Centre Recreation project which the Stars Appeal supports. They take patients like me out on day trips to see the outside world and to give us a sense of freedom again, which when you're spending months in hospital is massively needed, trust me. I have been lucky enough to watch Southampton play football twice, go to Twickenham to watch England hammer France in the Six Nations and visit the Hawk Conservancy and Haynes Motor Museum. They don't only do day trips, they also organise activities and social events like barbecues, hog roasts, cream teas, ploughman's lunches and bacon rolls, all home cooked and served on the ward!
I remember the first trip they took me on. It was scary going out for the first time in a wheelchair. I thought people would look at me differently but actually you realise people are kind and helpful. I felt relieved, the pressure had been taken off of me. It made me feel relaxed about getting out and about again."
Josh Payne-Gover, Frome
Subscribe to our email newsletter