MRI Scanner campaign – £250,000 left to raise!
£1.25million down – £250,000 to go!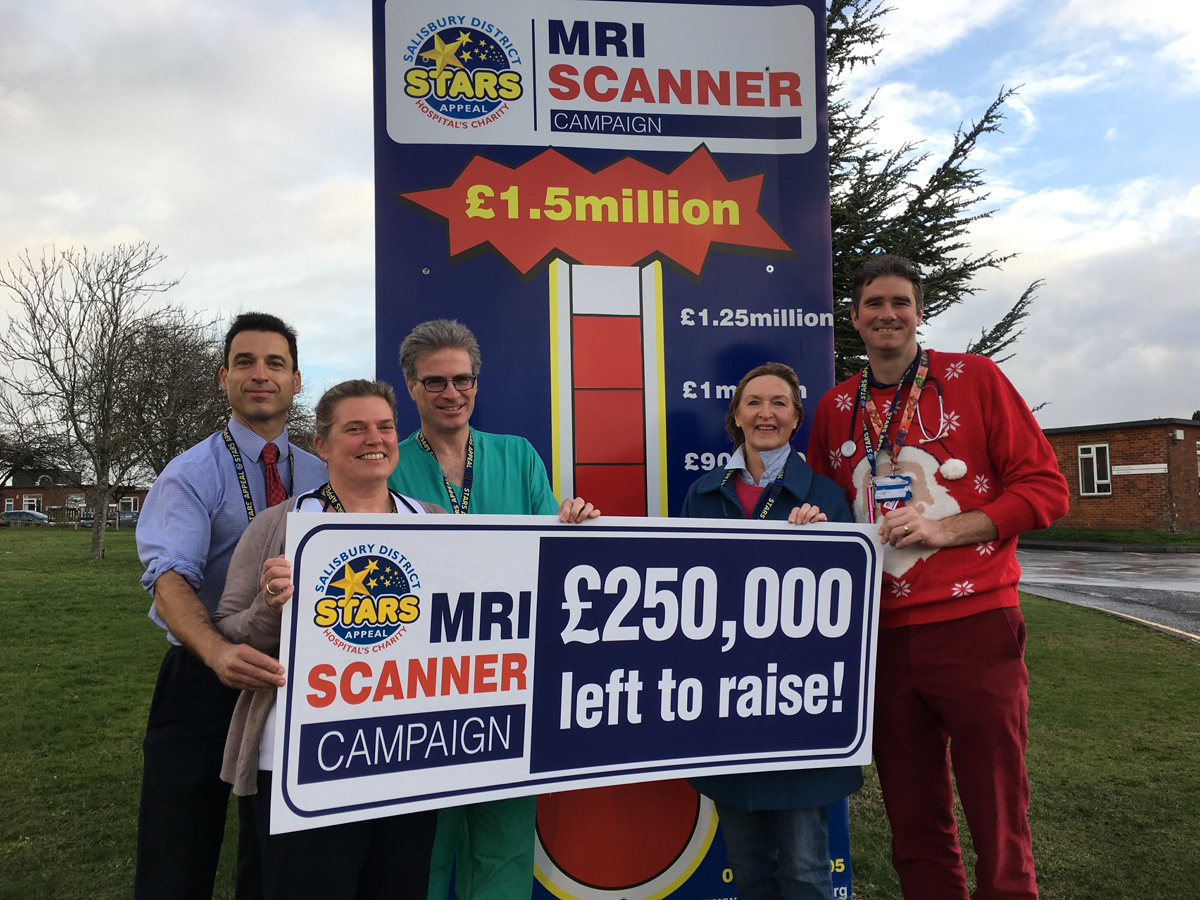 We're on the final £250k! Thanks to all our brilliant donors, fundraisers & volunteers we have now raised £1.25million towards the £1.5million we need for the second MRI Scanner. Please keep up your amazing support and together we can make the second scanner a reality as soon as possible and make sure no-one has to travel elsewhere for their MRI Scan, the latest MRI techniques can be introduced and people will get the best possible scans faster.
"As we get closer to our target I am getting increasingly excited about the prospect of the new scanner. It's going to be a real game changer for our patients, allowing us to investigate all of our patients in our hospital. We just need everyone to keep up their wonderful support as we strive to raise the final £250,000 we need to make the second MRI scanner a reality." 
Dr Richard Smith, Consultant Rheumatologist and Stars Appeal MRI Scanner Campaign Ambassador
Please help us raise the last £250k:
Tell people about the campaign and how they can support it (see below)
Buy our Christmas Raffle tickets and have your chance to drive away in a brand new car!
Nominate us as your charity for 2019
How people can support the MRI Scanner Campaign
Donate by cash or cheque using the donation envelopes & leaflets distributed widely around the hospital
If you have a patient or relative who wish to know more, call the Stars Appeal office on extension 4005 and one of the team will visit you.
The Stars Appeal team can provide collection buckets, sponsor forms and signage for any fundraising events – again call the team on 4005.
Whilst fundraising for the second MRI scanner, the Stars Appeal continue to aim to raise an additional £1million each year to support extra equipment and facilities in all wards and departments and fund ongoing services like the Hospital Chaplains, Wi-Fi, Artcare, Engage, Elevate, Footcare, Spinal Unit Recreation and many, many others….You can read all about this here in our latest update.
Subscribe to our email newsletter