Family join Walk for Wards after Hospital staff save son's life
A Fordingbridge family is taking part in Walk for Wards after Salisbury Hospital staff saved their baby's life.
Shelley and Chris Perkins' two-week-old son Taylor was brought into Salisbury District Hospital in October 2022 after he suddenly became very ill.
When he arrived on the children's ward his condition soon worsened and the situation became critical as doctors had to resuscitate baby Taylor, who was later found to have a heart defect that was restricting the blood flow from his heart.
"It was terrifying," recalls mum Shelley, who says Taylor was so unwell when they arrived on Sarum Children's Ward.
"Within five or 10 minutes there were over a dozen people working on him. They saved his life."
Taylor had to go to Southampton for surgery but has since been admitted to the Sarum Ward at Salisbury Hospital several times when he was ill over winter and visits regularly for help with his feeding tube.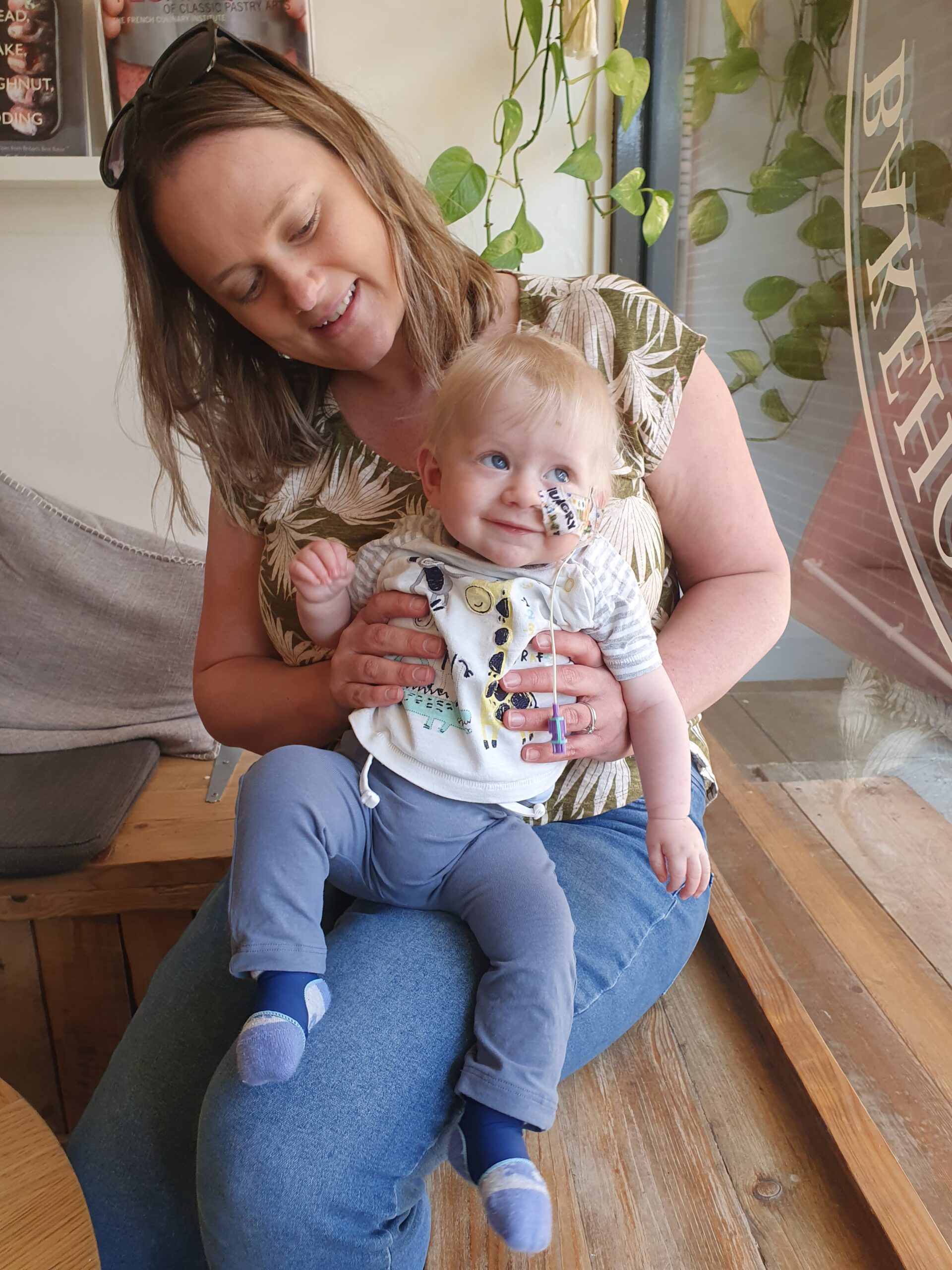 Shelley, pictured above with Taylor, praised the "amazing" Salisbury Hospital staff who treated Taylor and continue to care for him and says that "each time we have been looked after so well and are so grateful to everyone on the ward".
Donations to the Stars Appeal fund enhancements to the furnishings, décor and artwork on the Sarum Ward along with multi-sensory toys and other play equipment, as well as diagnostic, treatment and rehabilitation equipment.
The charity also provides free accommodation for families which include a dedicated parents' flat and pull-down beds so parents can stay by their child's bedside in hospital.
Shelley added: "When we were there I was able to stay with him in the beds provided by the Stars Appeal. I don't know what I would have done without that."
Taylor is doing well but will have to have more operations in the future.
Speaking about the hospital staff that saved her son's life, she added: "If they hadn't have done what they did we wouldn't be in the position to have Taylor with us anymore.
"We wanted to be able to do something to help other people that might be in our situation."
This will be the first time Shelley and Chris are taking part in Walk for Wards. They are going to be raising money for Sarum Children's Ward.
Walk for Wards takes place on Sunday, July 9, at Wilton House. Over 1,000 people have signed up so far.
Subscribe to our email newsletter