£300,000 reached for Breast Cancer Unit campaign – £450k to go!
We are delighted that we have reached the £300,000 mark for the Breast Cancer Unit campaign!!!! Thank you to everyone that has supported the campaign so far.
We need to raise a further £450k to be able to provide a dedicated Breast Unit for the 4,500 local patients that the Salisbury Breast team sees each year, so please keep your support coming and encourage friends and colleagues, anyone you can, to do the same.
You can read more at the Salisbury Journal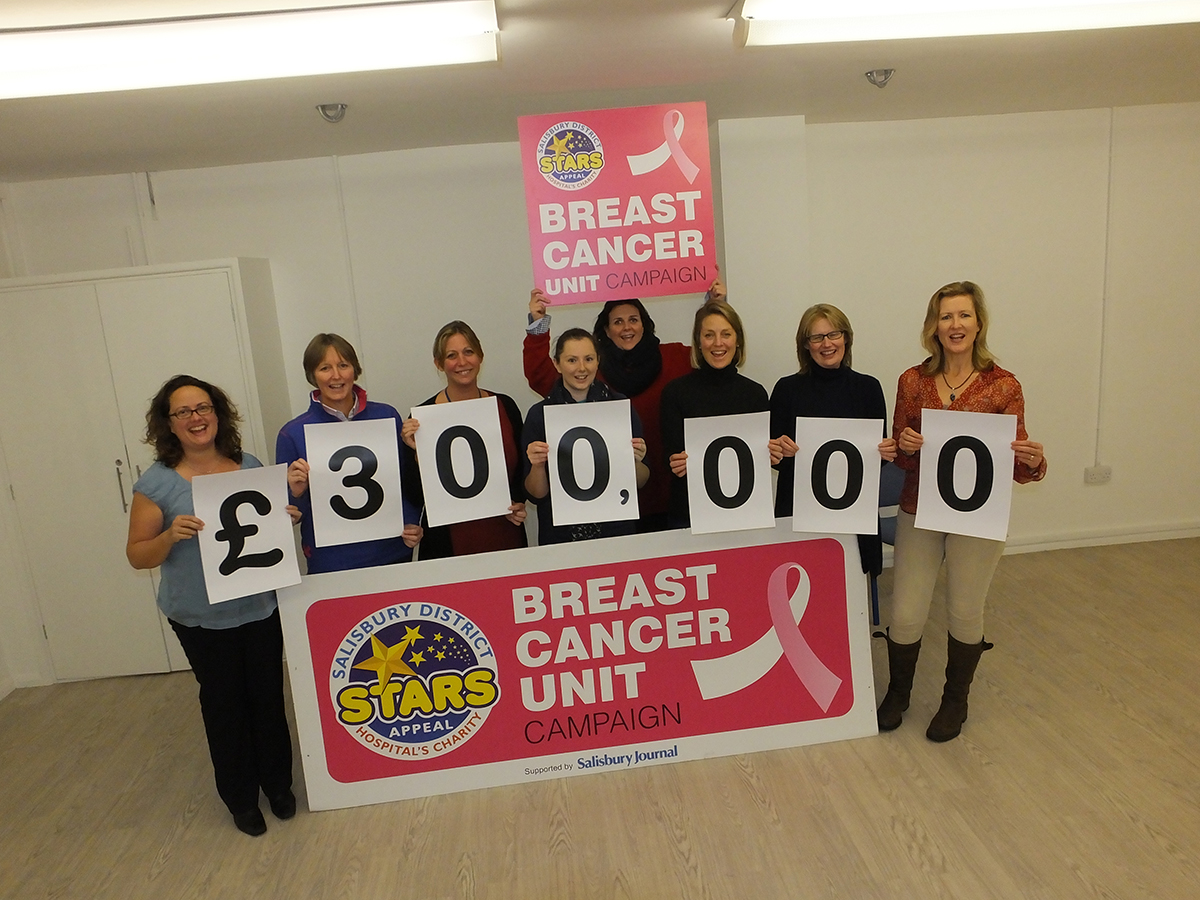 Watch our short film about the campaign here
You can donate online here