Our 2021 Christmas Raffle has been drawn and Tim & Anthea Wilton are the lucky winners of a BRAND NEW CAR worth £11,000!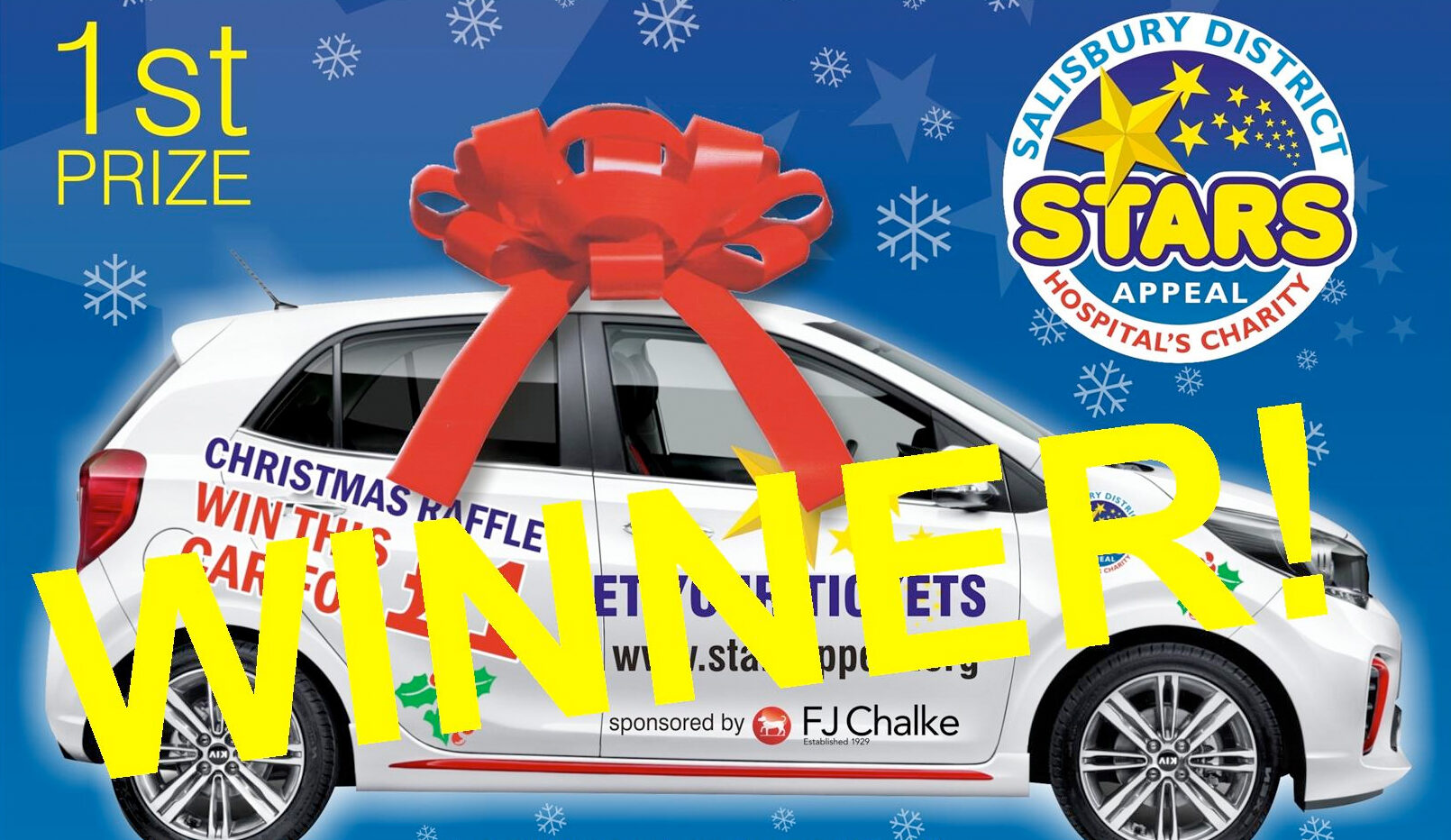 2nd prize of £1,000 goes to Paris Gkouvelis, and 3rd prize £500 to Jennifer Brown.
A full list of the winning tickets numbers can be found here. All winners have been contacted. 
A wonderful £27,000 has been raised by this year's raffle which will help towards the £1million we aim to raise this year to provide projects across our hospital helping both patients and staff. You can find out more about these projects here.
HUGE THANKS TO EVERYONE that supported the Christmas raffle and to FJ Chalke & Vale Motors who supplied the car at a heavily discounted price.
Subscribe to our email newsletter