Walk for Wards 2018 – Walk for the MRI scanner campaign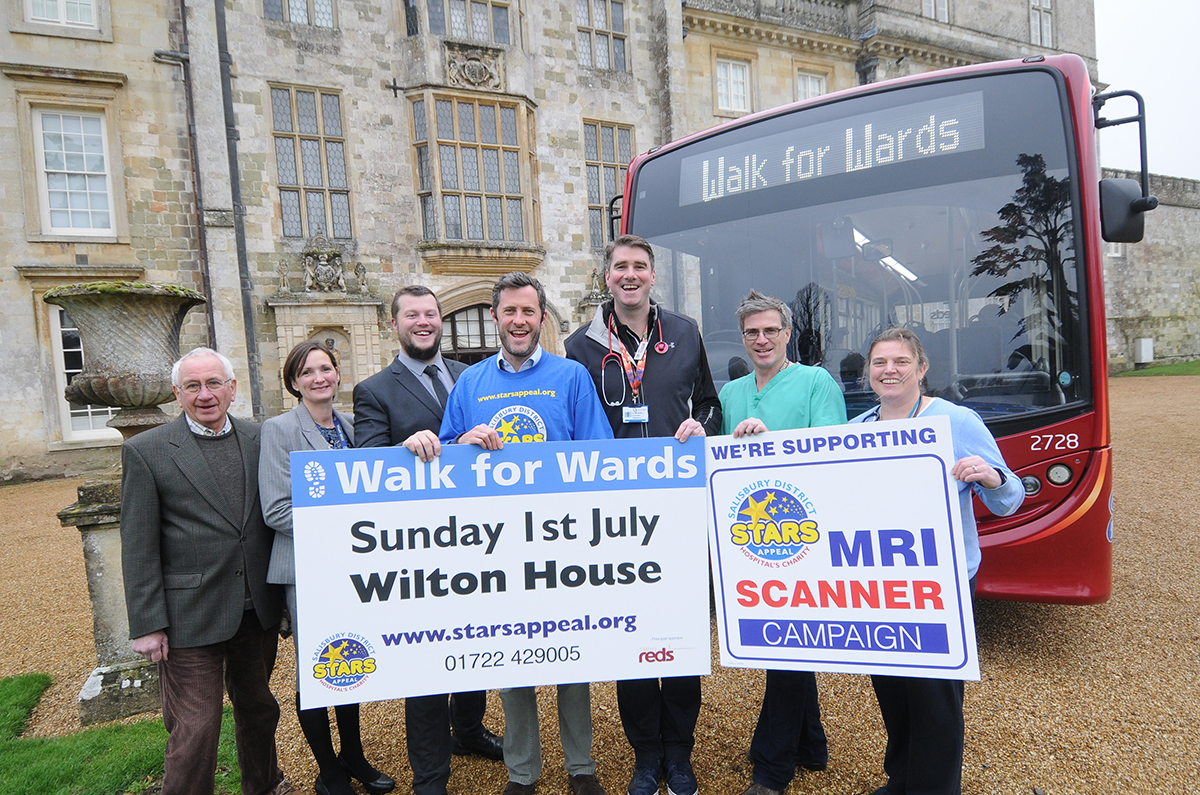 The 2018 Walk for Wards has been officially launched by our President Lord Pembroke, along with Stars Appeal MRI scanner campaign Ambassdors: Graham Branagan; Rowena Staples; Jim Baird and Roanne Fiddes, Geoff Stockley representing the principal sponsor of the event Salisbury Reds, and Peter Cox from Wilton Rotary who kindly mark out and marshal the routes.
Come and join us to celebrate Salisbury Hospital and help us raise the £1.5million we need to buy a second MRI scanner. We need you to help us. Please sign up here to take part, and to be a part of something very special in Salisbury.
Each year approx 2,000 people take part in the event choosing to walk either a 10k, 5k or 3k route around the beautiful grounds of Wilton Estate. The 3k walk is particularly suitable for young families with toddlers and pushchairs whilst the 5k & 10k walks are more challenging. All walkers get a free picnic lunch, medal and the chance to enjoy the grounds and adventure playground after the walk. Entry is FREE, but all walkers must register in advance and pledge to raise a minimum sponsorship of £20 per person.
To sign up for Wards for Wards click here
The Walk is very kindly sponsored by Salisbury Reds, and is supported by the following:
Subscribe to our email newsletter