Time to sign up for Walk for Wards 2015…
Lord Pembroke officially launched Walk for Wards 2015 today inviting local people to take part in the event which takes place in the grounds of Wilton House on Sunday 21st June.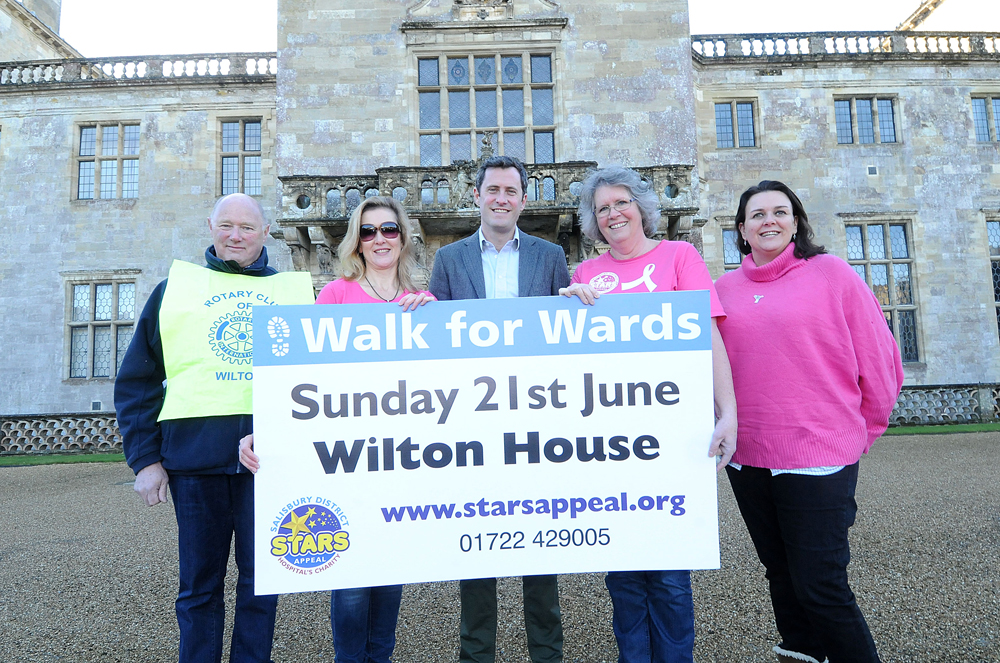 Lord Pembroke, who is the President of the Stars Appeal and opens the grounds of his ancestral home for the event, said: "Our local hospital does such a great job and the work of the Stars Appeal makes an enormous difference to people in every ward and department. Last year's walkers pledged a record-breaking £80,000. Come and join this year's walk to raise money for the Breast Cancer Unit Campaign or the hospital ward or department closest to your heart."
Each year approx 1,500 people take part in the event choosing to walk either a 10k or 3k route around the beautiful grounds of Wilton Estate. The 3k walk is particularly suitable for young families with toddlers and pushchairs whilst the 10k walk is more challenging. All walkers get a free picnic lunch, medal and the chance to enjoy the grounds and adventure playground after the walk. Entry is FREE, but all walkers must register in advance and pledge to raise a minimum sponsorship of £15 per person.
Subscribe to our email newsletter