Tidworth 10k Registration is now OPEN!
You can sign up now for the Tidworth 10k or 3k fun run which is taking place on Sunday 3rd November in aid of the CT Scanner campaign.
Runners can choose between a 3k and 10k route, which both start and finish at Tedworth House. The 10k goes through the army camp before heading off on to Salisbury Plain. The 3k follows a much less challenging, fun route around the Tidworth polo grounds and is suitable for all to run, walk or toddle. Pushchairs are welcome too so the whole family can get involved.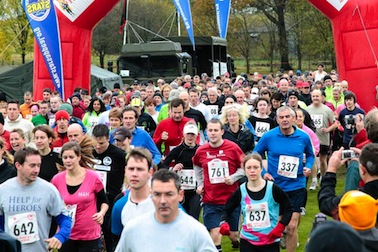 Subscribe to our email newsletter