Stars Appeal Petra trekkers return from 'toughest ever challenge'
When 35 local people set out on the Stars Appeal trek across the Jordan desert to the ancient city of Petra, they knew they were in for a challenge. But trekking up to 19km (12 miles) a day for 6 days across rocky and sandy desert in 40°C temperatures was far tougher than any of them had expected. 
"Nothing in our training could have prepared us for those temperatures – they were around 10° higher than the norm for this time of year," says Jo Maslen, the volunteer who organises the treks for the Stars Appeal. "Our regular trekkers, who've dealt with heat, harsh terrain and altitude in our previous treks, all agreed this was the toughest yet."
Every day offered beautiful and varied scenery, difficult walking, and time to get to know other trekkers as they shared sweets, blister plasters and stories. On perhaps their most challenging day, the trekkers climbed the equivalent of Mount Snowdon (1142m) in 38°C, and tackled precarious rocky ledges and rubbly ravines. And rather than recharging in a comfortable hotel after each day's walking, they slept in desert camps, on mats in very basic tents, with no showers, one portable toilet and no electricity. No wonder they all enjoyed the one river they came across so much, as well as the chance to relive the day's highlights and hiccups over dinner in camp every night.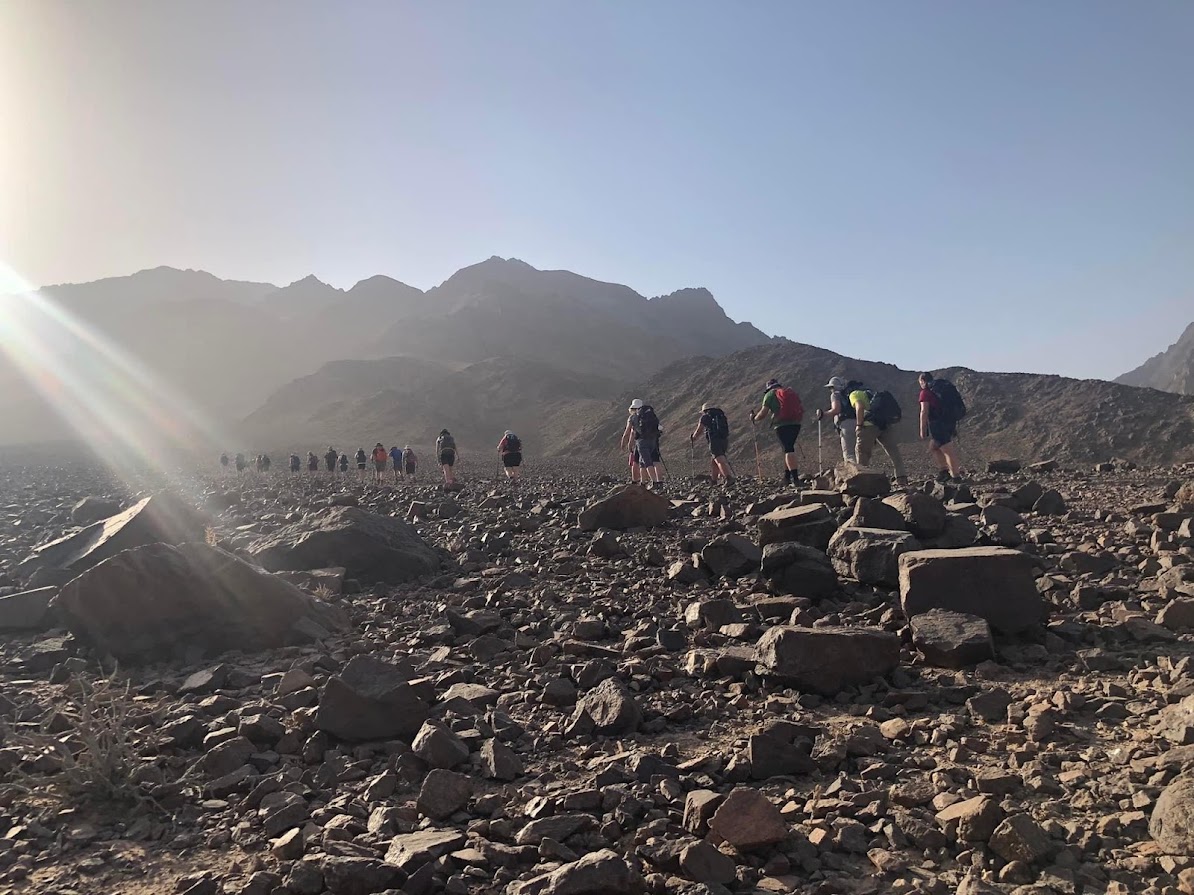 Despite – or perhaps because of – the hardships, every single trekker crossed the finish line at Petra together on the last day of trekking. They were led in by Grace Prince, the oldest trekker and recently retired from Salisbury District Hospital, on her second trek for the Stars Appeal.  
Even then, the day at Petra was no easy sightseeing day. It's a huge and impressive site, with 800 steps down from the Monastery to the centre of the ancient city, and very little shade as they walked more than 5 miles through the site.  
Back in the UK, the trekkers have been able to gather their thoughts about the trek. And many of them are looking forward to joining the Stars Appeal's next fundraising trek, in spring 2024. Jo Maslen says, "Our trekkers have really shown they're made of strong stuff, but we couldn't have succeeded in this challenge without supportive friends and families and generous sponsors at home, and our Discover Adventure leaders and doctor and the local crew (including the lovely donkeys) in Jordan."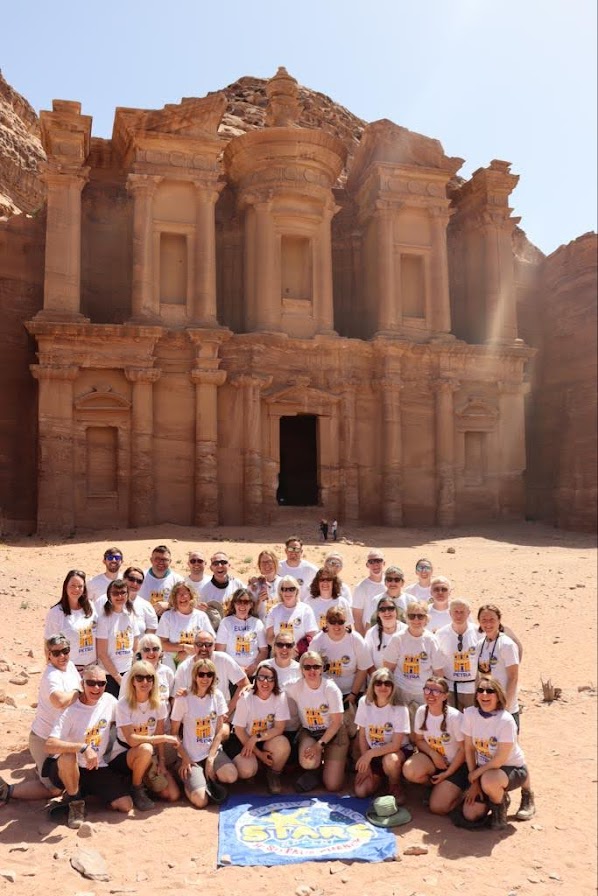 ** News Update **
WOW! That's all we can say about the £101,310.56 raised by the Stars Appeal Petra Trekkers.
Their challenge saw them walking 106km and up (and down) 3 mountains, over 6 days in up to 42C heat – and we'd say it was well worth it!
At a presentation evening on 15th June, our President, Lord Pembroke, and Stars Appeal Ambassadors, Mr Simon Dennis, Dr Greg Pearson, Sister Ingrid Webb, and Therapist Sandra Treslove joined the Trekkers to discover the Grand Total. The money this trek raised is already supporting patients and staff in Salisbury District Hospital.

Subscribe to our email newsletter