Stars Appeal China Trekkers raise £133,000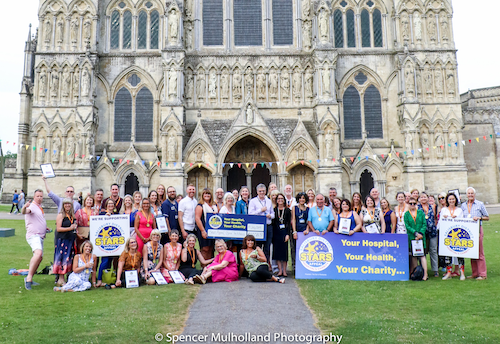 That's the amazing amount that 51 local people have raised for the Stars Appeal by trekking along the Great Wall of China. That's a huge contribution to the £1million the Stars Appeal needs to raise each year to help patients in Salisbury District Hospital get well sooner, get home faster and have a better experience in hospital. The trekkers presented their fundraising to Penny Brown, Chairman of the Stars Appeal, at a celebration in the Cloisters of Salisbury Cathedral.
The Stars Appeal Great Wall of China Trekkers walked 70km along the ancient wall over a week in May this year. Each trekker overcame many challenges to get there. For some, it was all about getting fit, while others overcame their fear of heights to take on some of the higher and steeper parts of the wall.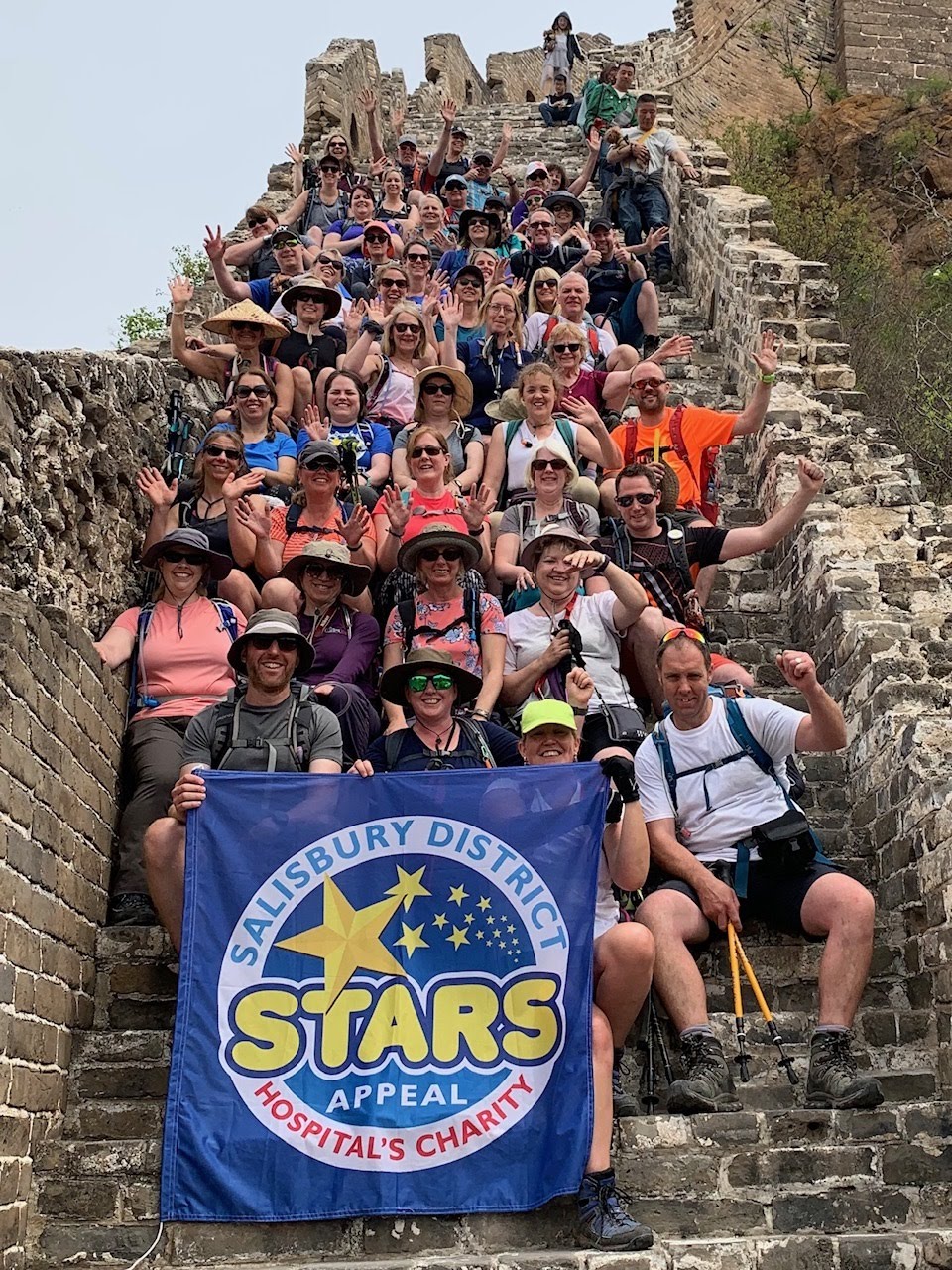 One trekker summed up what they liked about the trek:
"The challenge, the scenery, the people. Restored my faith in humanity whilst experiencing one of the wonders of the world. Life affirming!
This was the third Stars Appeal trek and together the trekkers have now raised more than £300,000 for Stars Appeal funded projects. For the Stars Appeal's fourth trek, supporters will trek across the Jordan Desert to Petra in April 2021. Ready to join them?
More Information
Subscribe to our email newsletter