Spire FM's Bring a Pound to Work Day for the Stars Appeal
On Friday 4th October Spire FM's Bring A Pound To Work Day will aim to help raise vital funds for The Stars Appeal at Salisbury District Hospital, adding to more than £50,000 raised over the last six years.
Taking part couldn't be easier. Just sign up your workplace, business, office, department or school here: spirefm.co.uk/features/bring-a-pound-to-work-day.php Then on Friday 4th October, bring in your pound!
Every single pound you raise will go to The Stars Appeal. It's all part of the £1million we need to raise each year to fund equipment and projects that help tens of thousands of local people in Salisbury District Hospital every year. Your support will help local people get better faster, return home sooner and have a more positive hospital experience by funding projects like these.
Tune into the Spire FM Breakfast Show from 7am to 10am on Friday 4 October to hear from some of the patients your fundraising has helped.
Thank you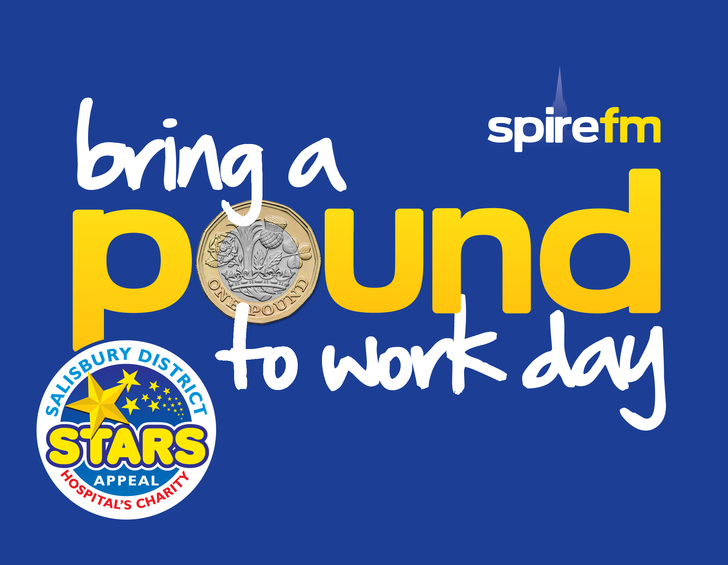 Subscribe to our email newsletter