Rockbourne Fair committee bow out with a grand total of £457,865
We had the absolute pleasure of presenting the retiring Rockbourne Fair committee with their grand total, an amazing £457,865.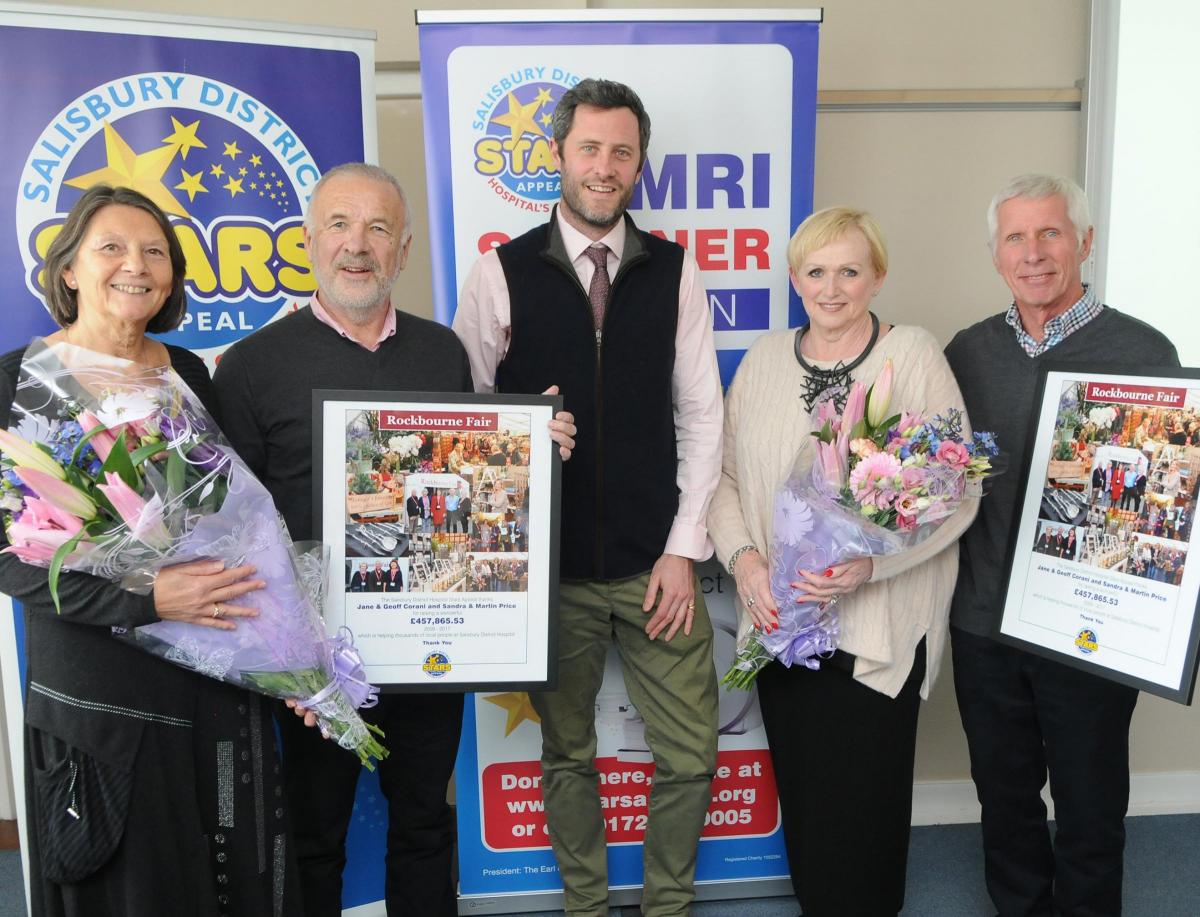 Jane & Geoff Corani and Sandra & Martin Price took on the Rockbourne Fair in 2009 and decided last year that they would like to hand the fair over to a new committee. Luckily, they have found us an incredible group of enthusiastic and innovative ladies – Bev Moulding, Beth Whitworth, Sian Wild, Sarah Ewen, Anya Pardoe, Jane Moulding and Louise Hall, who we know are going to do such a great job of taking the fair forward.
We were able to say a huge thank you to the retiring committee for all their hard work, commitment and efforts in making Rockbourne Fair such a massive success and for raising such an amazing amount, which has gone towards so many Stars Appeal projects here at the hospital and helped thousands of local people.
We were also fortunate to be able to have Carolyn Pitt and daughter Freya, with us for the presentation to very kindly express the personal gratitude that they have for the amount raised, as some of the money has benefited the Children's Unit where Carolyn's son Arthur receives care for cystic fibrosis.
Lord Pembroke very kindly presented the retiring committee with their flowers and certificates, and welcomed the new Rockbourne Fair committee taking the reins.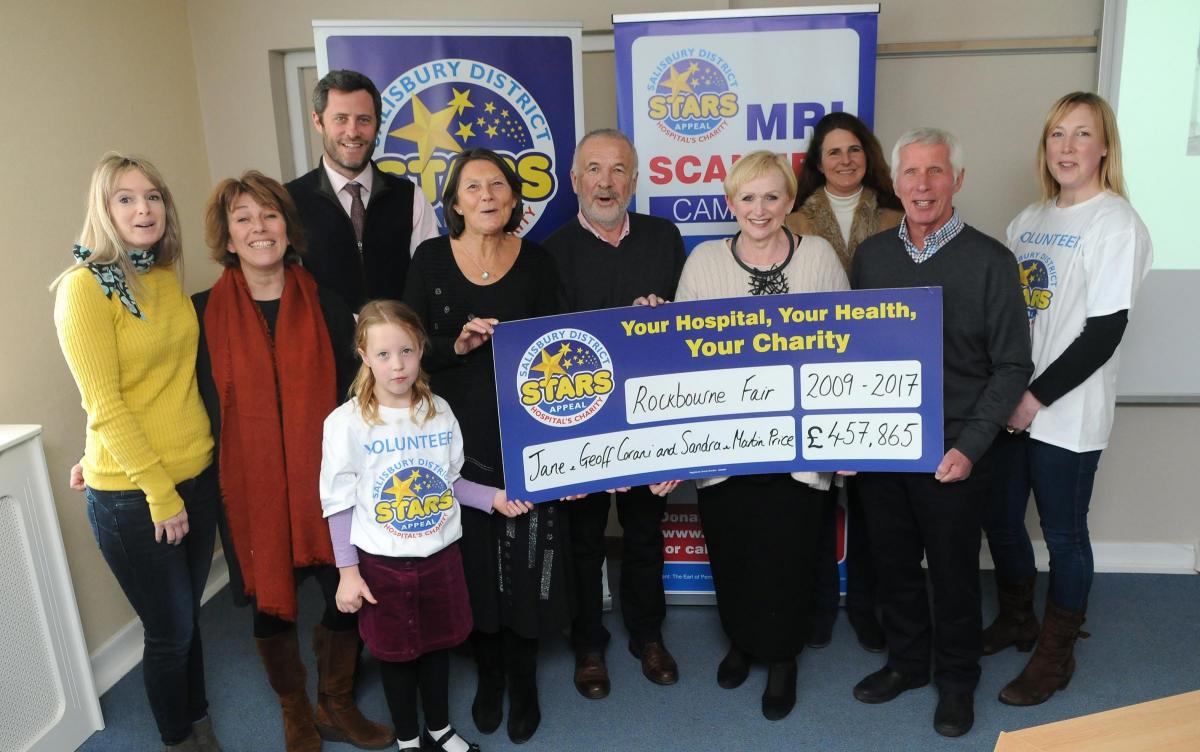 Subscribe to our email newsletter