Remembering Michael Beck Esq. BEM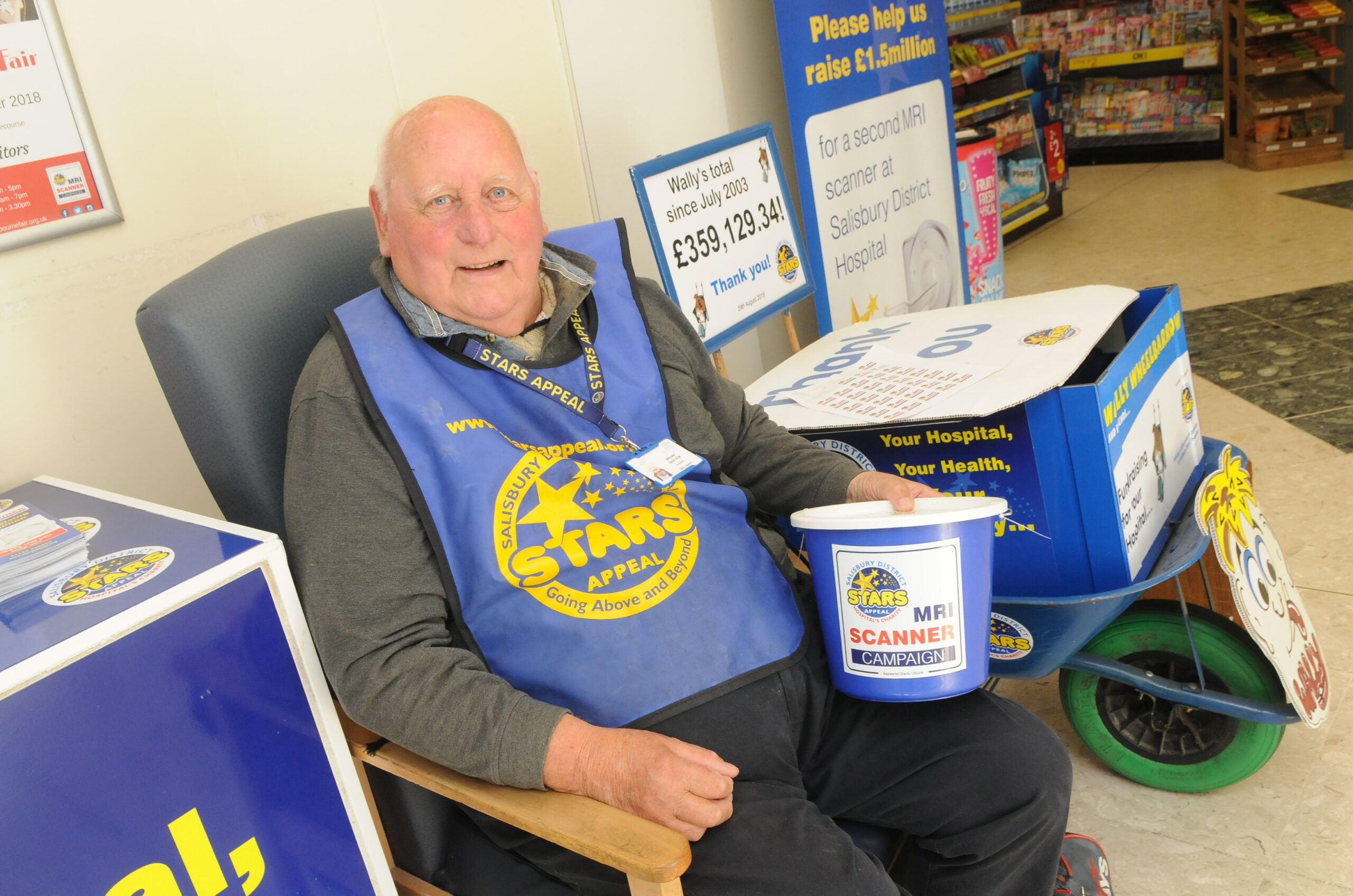 Everyone at the Stars Appeal is deeply saddened by news of the death of our brilliant supporter and great friend Michael Beck Esq. BEM.
Through his amazing efforts collecting at the hospital and across the local community, and taking on dozens of sponsored walks, often accompanied by his trusty wheelbarrow 'Wally' and supported by his many friends, Michael raised over £450,000 during an incredible 18 years of fundraising for the Stars Appeal. He also inspired countless others to donate and fundraise themselves.
Michael's support has made, and continues to make, a life-changing difference to the health care of tens of thousands of local people. His efforts have played a major role in funding many Stars Appeal projects including Salisbury's first dedicated Breast Unit, the Children's Unit, state-of-the-art scanners, recreational activities for Spinal Unit patients and cancer support programmes.
It was very important to Michael that his work continued and it is fitting that so many of his friends stepped forward to carry on fundraising and collecting in his name when he became unwell. The rooms named in his honour in the Breast Unit, MRI Scanning Suite and Children's Unit are testament to his incredible legacy and, when the time is right, we will look to find other ways to honour his commitment to our work.
All of us at the Stars Appeal owe Michael a massive debt of gratitude. And, like so many, we will hugely miss Michael and his warm, welcoming and inspiring presence here in our hospital. Our thoughts and deepest sympathies go out to his daughter Jane, his wider family and his many, many friends.
Subscribe to our email newsletter