Olivia Colman and Josh O'Connor Visit the Stars Appeal
We were thrilled to welcome Olivia Colman, 2019 Oscar-winner and star of The Crown, and her co-star Josh O'Connor (The Durrells, The Crown) to see the work of the Stars Appeal on Thursday 16th January.
Olivia and Josh toured some of the projects funded by the charity and met the people who are helped by them, accompanied by the Earl of Pembroke, President of the Stars Appeal and lead Stars Appeal Ambassadors Senior Nurse Clare Holbrooke-Jones and Cancer Surgeon Mr Graham Branagan.
At the Neonatal Unit, Olivia and Josh met parents who've been able to stay close to their premature or poorly babies in Stars Appeal-funded parents' accommodation, while their babies benefit from the very latest equipment, provided by the charity.
They then met consultants and nurses who care for local patients with breast cancer in the specialist Breast Unit, the first ever dedicated Breast Unit in Salisbury, which is funded and maintained by donations to the Stars Appeal.
In the Pembroke Unit, Olivia and Josh met patients and staff and saw how Stars Appeal funded support for cancer patients, including aromatherapy, refreshments, equipment and Wi-Fi makes hospital visits more pleasant.
"We've met patients and staff in the neonatal baby unit, two amazing babies and amazing mummies. The whole thing's been a proper honour. We feel really privileged to able to do it. There's a lot be said for the Stars Appeal and the local community raising money. There's a real feeling of love and I've had a very lovely morning. This was really beautiful, we do such a frivolous silly job and to get to come and just meet people is one of the great side effects of the job that we do. Thank you for having us. We'll come back!" Olivia Colman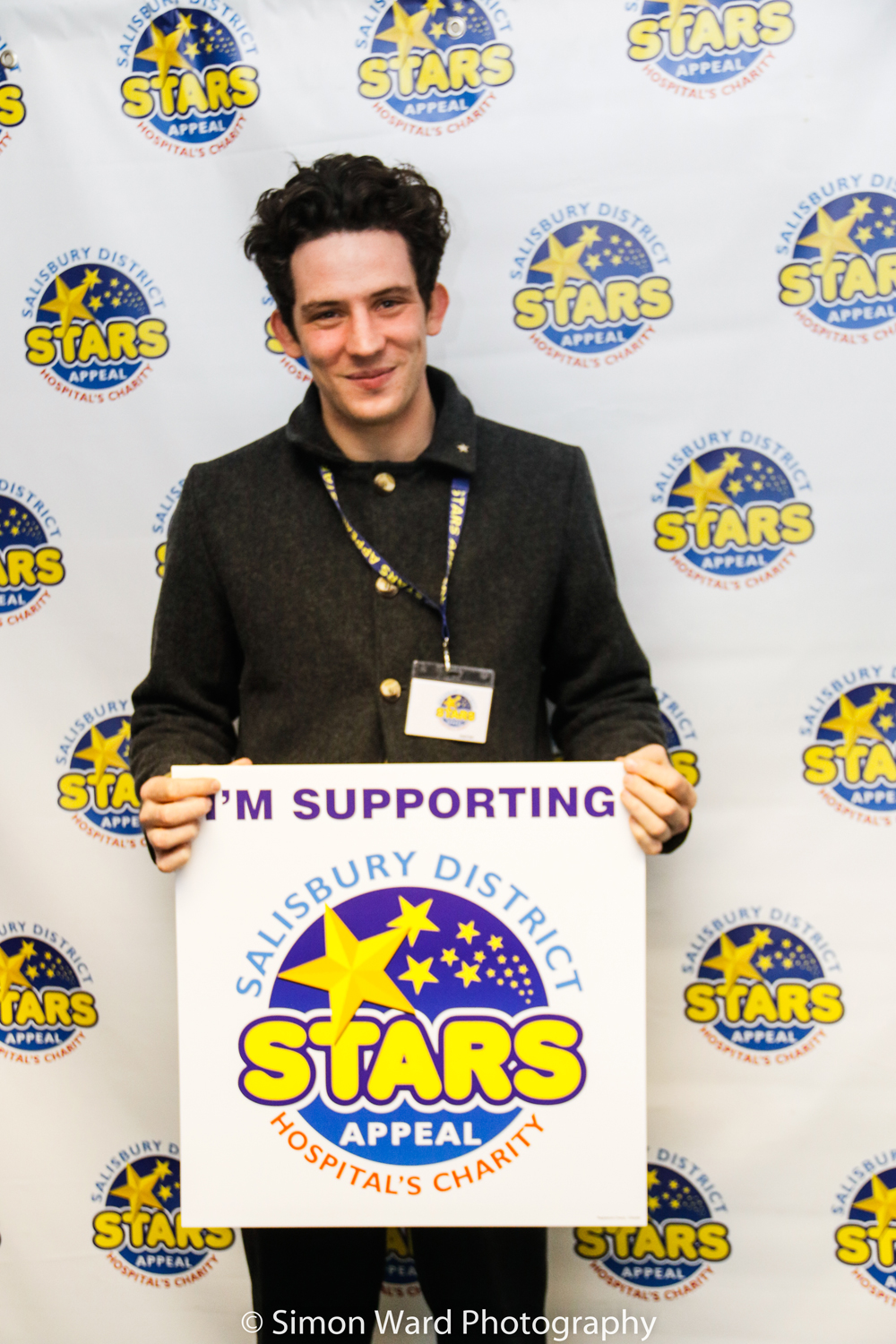 "We are filming The Crown series four, just up the road at Wilton House, and so we heard about the Stars Appeal and we wanted to stop by. We wish we could've been here longer." Josh O'Connor
Penny Brown, Chairman of the Stars Appeal Fundraising Committee thanked the pair for their visit, and the joy they brought to many patients and hospital staff. "We were delighted to welcome Olivia and Josh to the Stars Appeal today to see the work of the charity at Salisbury District Hospital. The purpose of the Stars Appeal is to enhance the patient experience for all those who come to the hospital, and meeting Olivia and Josh today did that for so many. We would like to thank them making the effort to come and see us and our President Lord Pembroke for inviting them."
Subscribe to our email newsletter