NEW Lottery launched – please choose the Stars Appeal
Salisbury City Council have launched the Salisbury City Community Lottery which benefits good causes in Salisbury and the Stars Appeal is delighted to be a part of it!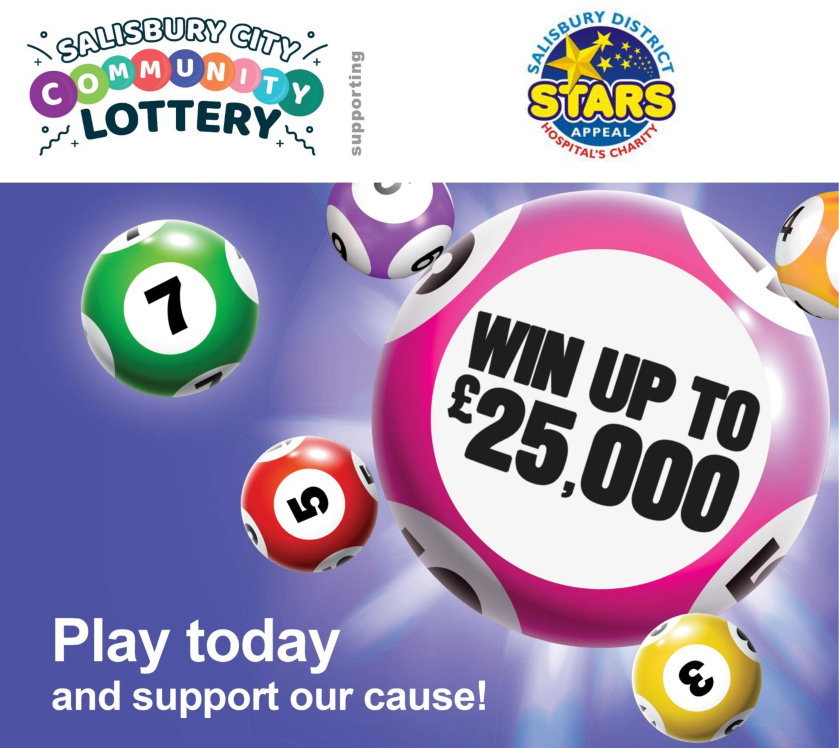 For £1 a week you have the chance to WIN prizes of up to £25,000! The Stars Appeal gets 50p from every £1 ticket. And 10p goes to other local good causes too.
Click above to buy your tickets and support the Stars Appeal. Thank you and good luck!  
Choosing the Stars Appeal to benefit from the lottery will be helping us towards the £1million we aim to raise each year to fund projects at Salisbury District Hospital to support both patients and NHS staff. You can read about these projects here on our wish list.
Help us spread the word by downloading and displaying the poster.
Download Poster
Subscribe to our email newsletter