Generous gift will help local families who sadly experience the loss of a baby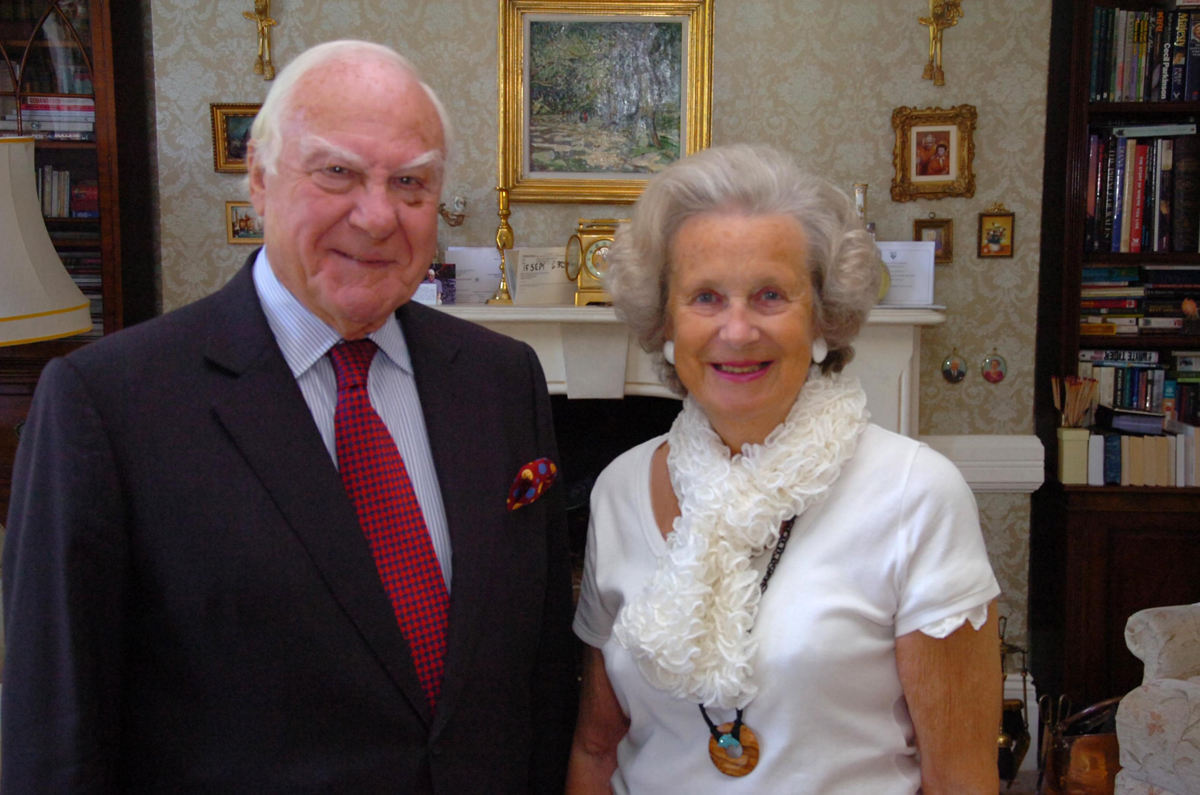 A substantial gift from Sir Christopher and Lady Benson to the Stars Appeal will enable us to help families who sadly experience the death of a baby shortly before or after birth by funding a dedicated baby bereavement suite.
Every year, thousands of local families experience the joy of the arrival of a new baby at Salisbury District Hospital. Tragically, for some families, the hours or days after birth are the only time they will have with their babies.
Whilst midwives provide support, there are currently no dedicated facilities at the hospital where these families can give birth privately, spend precious moments together as a family and begin to grieve. At the moment the mothers give birth and recover on the labour ward where they are surrounded by families with new babies.
The new suite, which will be named 'The Benson Suite' in recognition of Sir Christopher and Lady Benson's support, will ensure the very short time these families are able to spend together is as precious, dignified and personal as possible. The suite will also be available to families who have experienced the birth of a critically ill child or for fathers and babies in an instance when a mother is very unwell.
Sir Christopher Benson said: "We are delighted to be funding this much needed facility that will help local families at this very difficult time. We hope that publicising this work will inspire others to donate to the Stars Appeal and by doing so support the Hospital upon which we all depend."
Senior Midwife, Kim Melbourne, who is leading the project said: "This hugely generous donation will enable us to provide a dedicated and compassionate area for women and their families away from the noise of a busy labour ward. The space will allow dignity and privacy for those in their time of need. We are hugely grateful to Sir Christopher and Lady Benson for their wonderful support".
Catherine and Robert Stokes from Bulford lost their baby Charlie, who died shortly after birth in December 2008.  Catherine said "Had a bereavement suite been available, even though nothing can take away the pain and tragedy of losing a baby, having somewhere quiet away from it all would have meant so much to us as a family. Speaking from experience there is nothing more harrowing than to be looked after on the labour ward constantly being reminded of what you have just lost."
Building work to create the suite will start shortly with the facilities due to open to local families around Christmas. The Stars Appeal will continue to support the Suite through fundraising for a newly established 'Precious Moments' fund for extra support for the families that receive care there.
Catherine Stokes has kindly agreed to share her story to help raise awareness of the need for this project. You can read this in full here
Subscribe to our email newsletter