Christmas Raffle Winners for 2016 here!
The 2016 Christmas Raffle has been drawn and the lucky WINNER of a brand new car is Peter Goddard from Salisbury!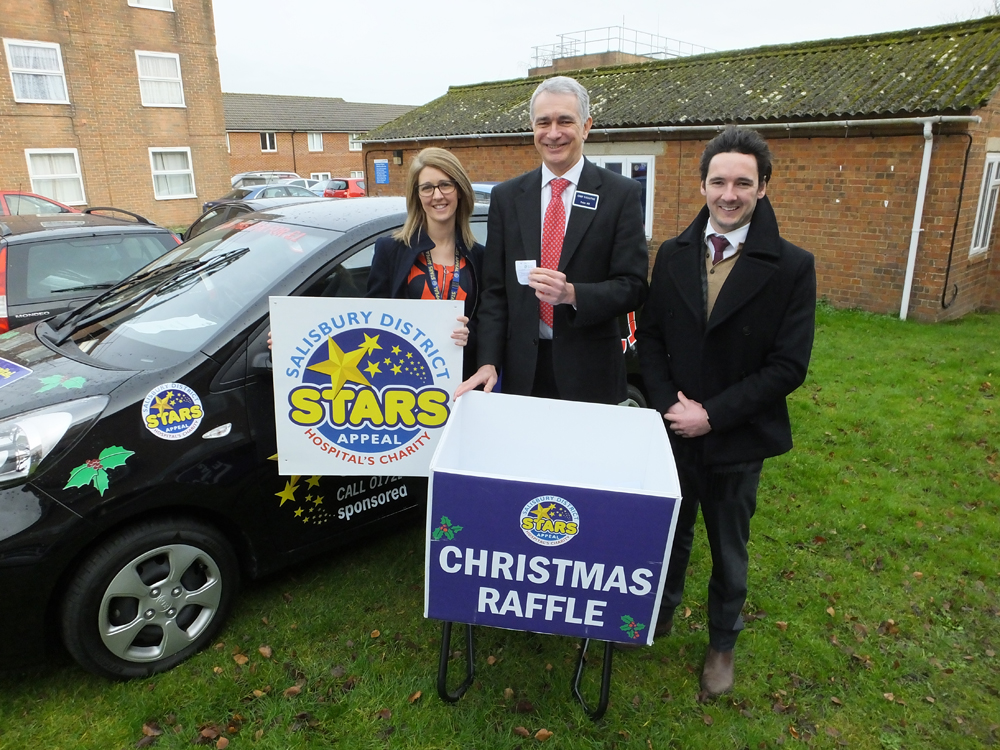 Generous supporters of the raffle have helped to raise an incredible £26,000 which will go towards the many Stars Appeal projects across the hospital for the benefit of local people. Projects such as FREE WIFI, our wonderful Spinal Recreational Co-ordinators who are making such a difference to Spinal patients lives, parents accommodation, support for bereaved families, hospital chaplaincy, Engage, Elevate and creating dementia friendly environments…. You can find out more here about all of the projects that supporters of the Stars Appeal help to make possible.
A HUGE THANK YOU to everyone for their very kind support.
A full list of winning ticket numbers can be found here.
Subscribe to our email newsletter