Car Keys handed to our lucky winner!
This is Mr Peter Goddard from Salisbury, the lucky winner of a brand new car that was top prize in our big Christmas Raffle!
Here he is receiving the keys from George Chalke of FJ Chalke & Vale Motors who kindly supply the car at a discounted price.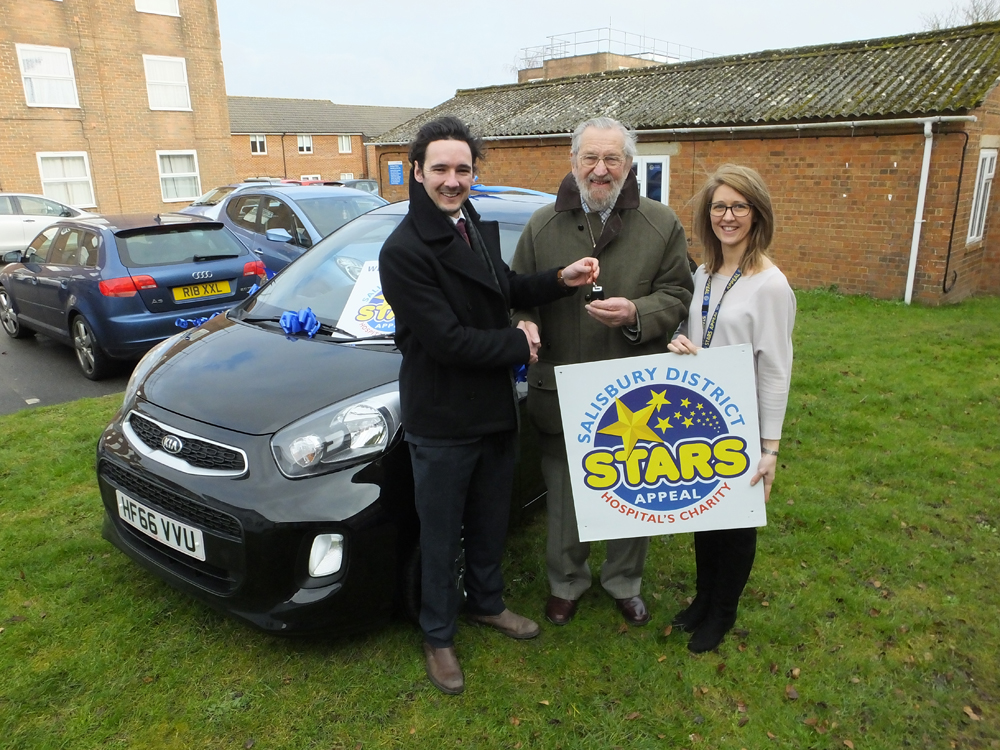 Our huge thanks to everyone who bought or helped to sell tickets for the Christmas Raffle and raised a marvellous £26,500.
This is a great start towards the £1million we need to raise this year to fund projects like:

The latest medical equipment

Free Stars Appeal Wi-Fi

Support groups for cancer patients

Free accommodation for parents of sick children and babies

Aromatherapy on the Pembroke Unit, Labour ward, Farley Stroke Unit and other areas

Staff wellbeing and support

Recreational activities for Spinal Unit patients

Engage and Elevate programmes

Stars Appeal Changing Faces Practitioner

Hospital Chaplaincy

The Benson Suite

An enhanced, child focused Children's Unit


Artcare
Subscribe to our email newsletter