Stars Appeal Benson Suite marks 10 years of supporting bereaved parents
A dedicated hospital suite funded by the Stars Appeal has marked 10 years of supporting bereaved parents who tragically experience the loss of their baby.
The Benson Suite at Salisbury District Hospital was opened in 2013 and has supported hundreds of families. It provides a dedicated, private space where bereaved families who lose a baby shortly before or after birth can spend time with their babies and grieve away from the Labour Ward.
The Suite was named in recognition of Sir Christopher and Lady Benson after they donated the funds required to create the Suite. Lady Benson sadly passed away last year.
Sir Christopher visited the Suite to mark its 10th anniversary and met with staff and Tamar Vellacott and her partner Cameron Pratt, and Rebecca Wilson and her partner Jason Moore, who were supported on the Benson Suite.
Thanks to funds raised by families who have been helped by the Benson Suite over the last 10 years, we are able to fund a specialist bereavement midwife who is there to support families before, during, and after their time on the Benson Suite and during subsequent pregnancies.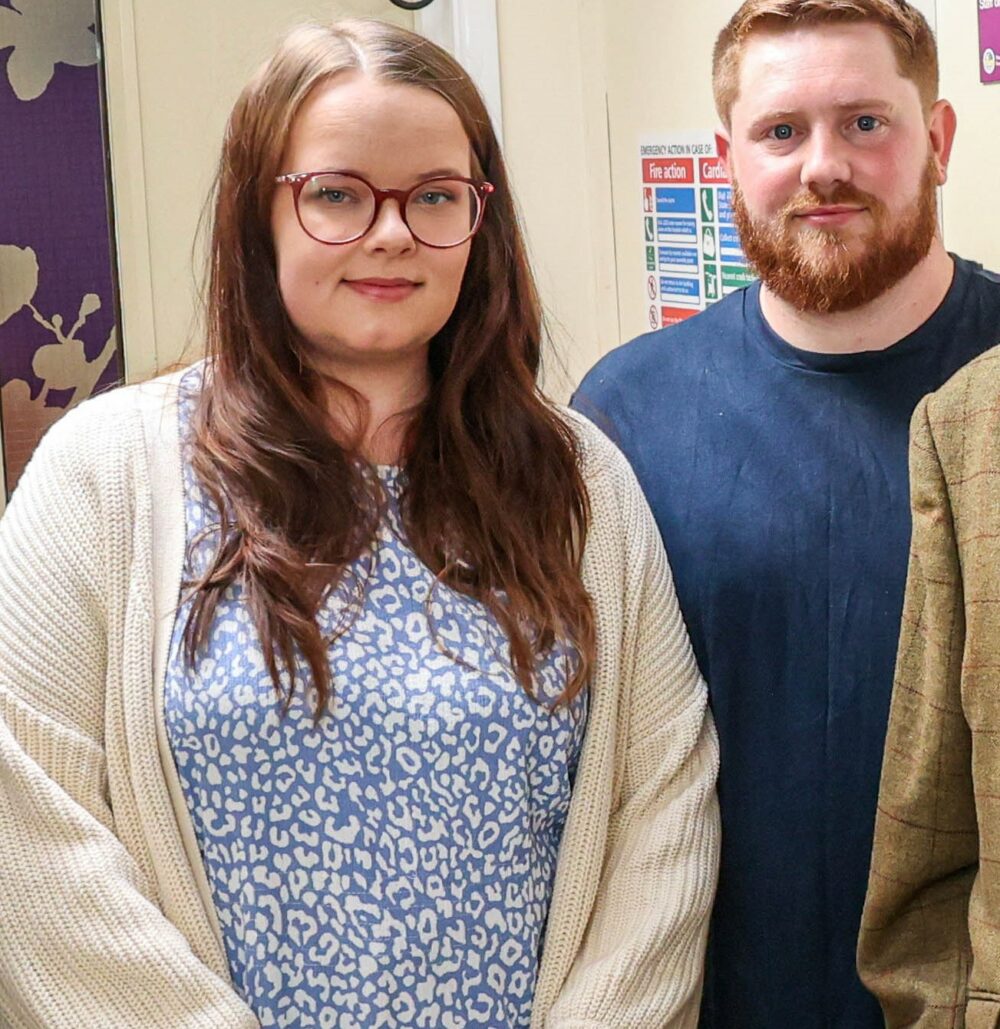 Tamar Vellacott and her partner Cameron Pratt from Salisbury sadly experienced the loss of their baby son Albie in February 2022, and were supported at the Benson Suite and by bereavement midwife Steph Thompson.
Tamar says: "The use of the Benson Suite meant the world to us as we were able to celebrate and grieve the birth and loss of our baby away from the labour ward where new parents were having the best day of their life as we battled through our worst.
"The privacy and dignity that the Benson Suite offers is second to none. For a place where so many hearts have broken, we walked out of there feeling supported, loved and that our baby had been born and died surrounded by so many people who cared which is all you could ever want.
While at the Benson Suite they were able to spend time with Albie in a specialist cot in one of the family rooms.
Tamar adds: "To be able to tuck him into bed and lie next to him rather than abruptly having him taken away is something I can't explain. I am so grateful to have been given the time we needed to prepare ourselves to say goodbye."
"If we had to deliver Albie on the labour ward I would have felt ten times worse than I did. To hear babies cry when the silence in your room is deafening would have been even more heart-breaking," explains Tamar, who praised the reassuring support from Steph the bereavement midwife and adds: "Her knowledge and empathy will stay with us forever."
"The one thing we can bring from his loss was the love and support surrounding his birth. His birth was beautiful and despite the sheer heartbreak of losing him, there is not a single part of our experience at the Benson Suite that I would ever want to change."
Donations enable us to continue funding their dedicated bereavement midwife, to maintain and enhance the Benson Suite environment, and provide equipment, visits from Hospital chaplains, and keepsakes.
Sir Christopher Benson said: "What a privilege, for 10 years, to be associated with the world of care, compassion, of love and understanding at a time of most need. God bless those who work here and those who they support in this place of peace, reflection, and hope."
Stars Appeal bereavement midwife Steph Thompson added: "We are so proud to have our Benson Suite here at Salisbury Hospital and available to those families who sadly have call to need it. It is my privilege to care for them but none of this would be possible without those who so kindly support our Stars Appeal Benson Suite Fund and I would like to express our sincere thanks to Sir Christopher and all of our generous supporters."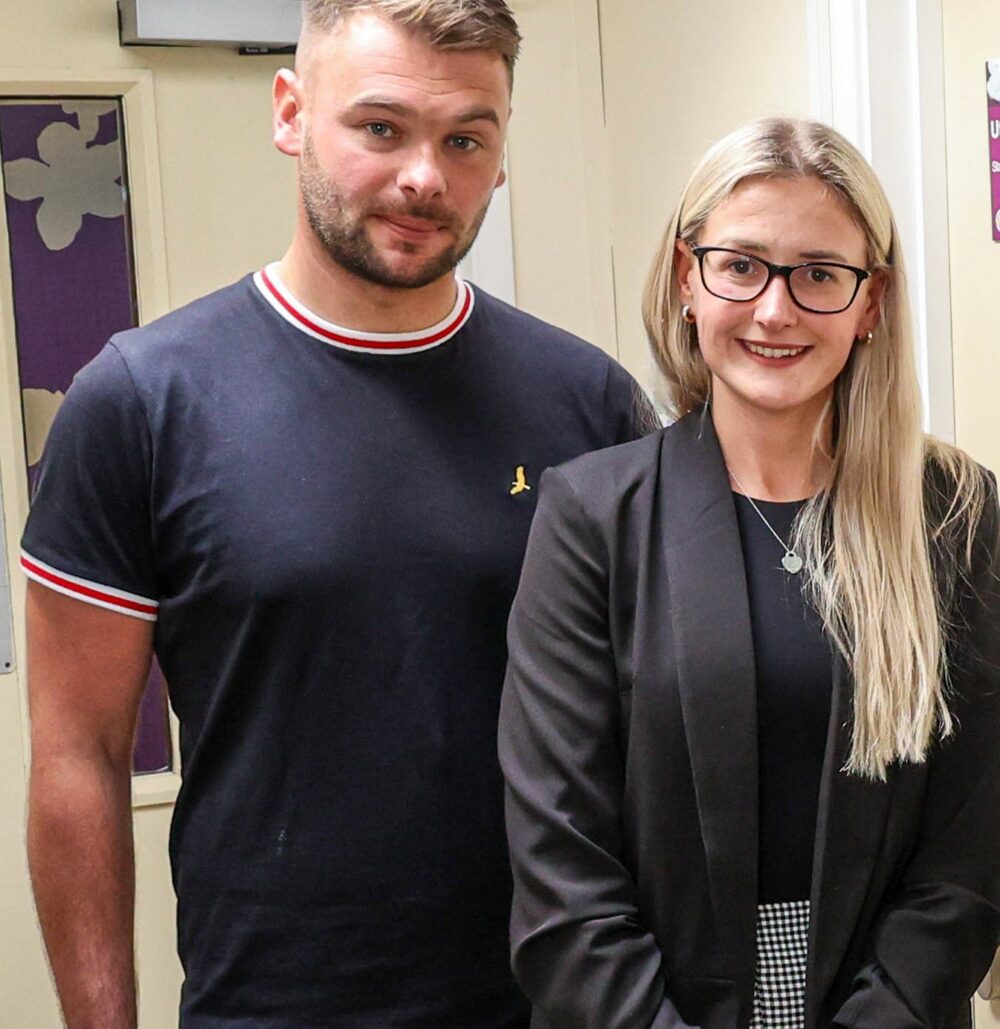 Rebecca Wilson and her partner Jason Moore, from Kilmington, Wiltshire, were supported on the Benson Suite after the loss of their baby Max last July.
Rebecca says: "The Benson Suite allowed us to give birth privately and to have Max next to us in a cold cot for as long as we needed.
"I wouldn't have felt like I was a mum or that we were parents. It's incredible that the Benson Suite is available and the midwives are amazing."
She also says that the keepsakes including Max's hand and footprints that they were able to have are "treasures that I will keep forever".
Subscribe to our email newsletter