£1million down – £500,000 to go!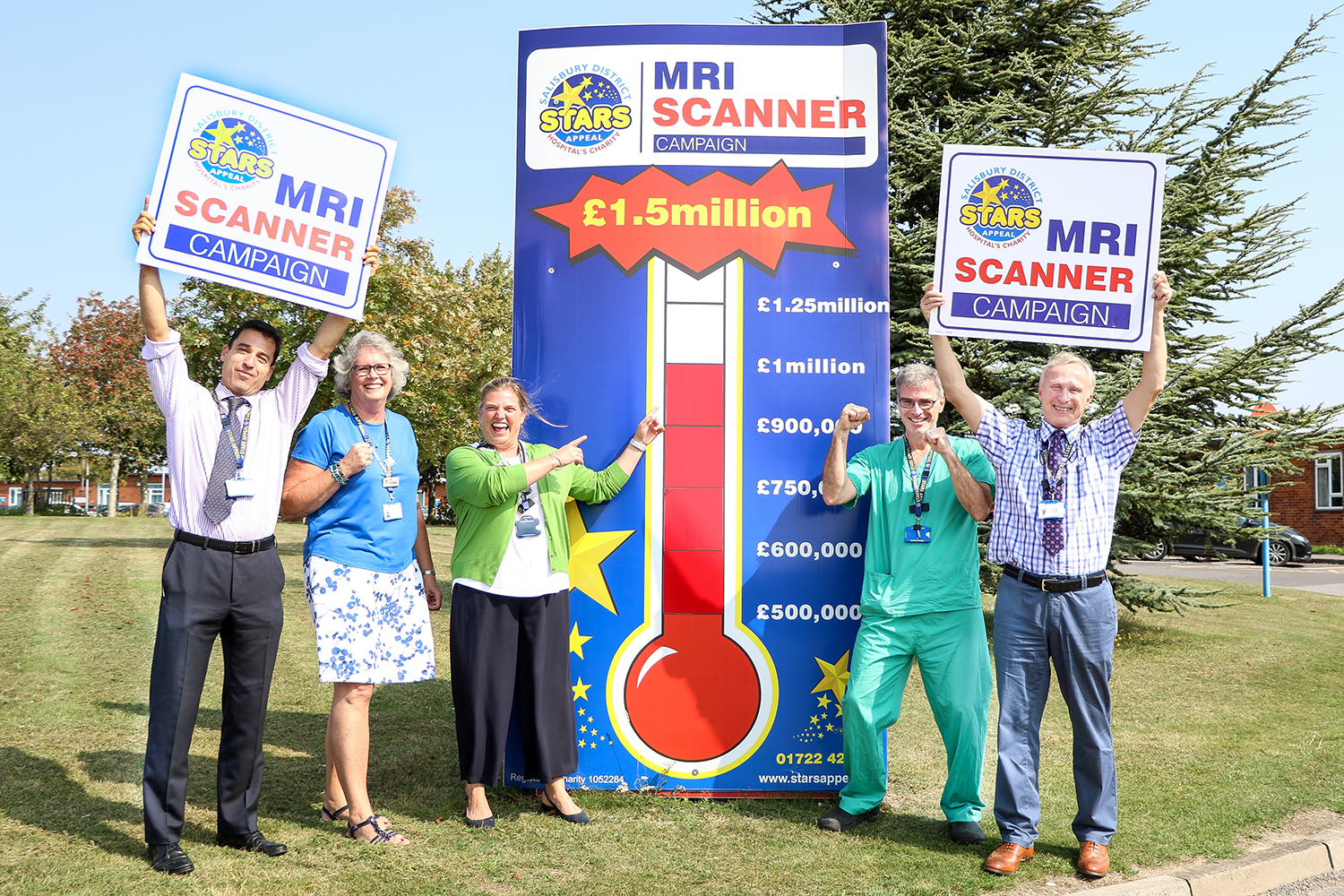 We're on the final £500k! Thanks to all our brilliant donors, fundraisers & volunteers we have now raised £1million towards the £1.5million we need for the second MRI Scanner. Please keep up your amazing support and together we can make the second scanner a reality as soon as possible and make sure no-one has to travel elsewhere for their MRI Scan, the latest MRI techniques can be introduced and people will get the best possible scans faster.  
Please help us raise the last £500k:
Donate online here LINK
Visit the Berwick St John Country Fayre 15 & 16th September or grab a free place in the Salisbury Half Marathon October 7th
Join Spire FM's Bring a Pound to Work Day on Friday 28th September http://www.spirefm.co.uk/bring-a-pound-to-work-day.php
Shop, dine and socialise at the NEW Rockbourne Fair http://www.rockbournefair.org.uk/
The Stars Appeal team can provide collection buckets, sponsor forms and signage for your own fundraising events – just contact us
Whilst fundraising for the second MRI scanner, the Stars Appeal continue to aim to raise an additional £1million each year to support extra equipment and facilities in all wards and departments and fund ongoing services like the Hospital Chaplains, Wi-Fi, Artcare, Engage, Elevate, Footcare, Spinal Unit Recreation and many, many others….
Subscribe to our email newsletter