Desert Trek to Ancient Petra
23rd April - 1st May 2022
Explore one of the New Seven Wonders of the World
Looking for a challenge? Want to be part of something amazing? Ready to get fit and get fundraising?​
In April 2022, join Stars Appeal supporters as we trek along the Jordan Trail to Ancient Petra – our fourth dedicated trek raising funds to help local people in Salisbury District Hospital.
To find out more, and to sign up, head to our trek provider, Discover Adventure
This challenging and adventurous trek takes us through unique landscapes in one of the friendliest countries in the world, ending at the impressive rock-hewn facades of Petra's red canyons, one of the New Seven Wonders of the World.
Starting at Dana, we follow ancient Bedouin paths for one hundred spectacular, vista-packed kilometres of the 650-km Jordan Trail. From gentle hills, wadis and arid desert, we cross the dramatic mountains, sandstone canyons and wild-sculpted escarpments of Jordan's Rift Valley.
Our trek ends with a beautiful, little-used ascent to the 'back door' of Petra, the ancient Red-Rose City of the Nabateans, which we have time to explore. A day relaxing at the Dead Sea rounds off this unforgettable adventure. Any keen Aladdin fans may spot some familiar contours along the way, as the latest live action film was filmed in many locations around Petra. But after getting a glimpse of this adventure, we reckon this will be at the top of your genie wish list!'
To find out more, and to sign up, head to our trek provider, Discover Adventure
To take part in this challenge of a lifetime, you can choose to pay all trek costs yourself, and fundraise for your donation to the Stars Appeal. Or fundraise for your trek costs and your donation. Either way, we ask everyone to raise at least £1,650 for the Stars Appeal.
Read about the fundraising & payment details here.
Any other questions?
Email info@starsappeal.org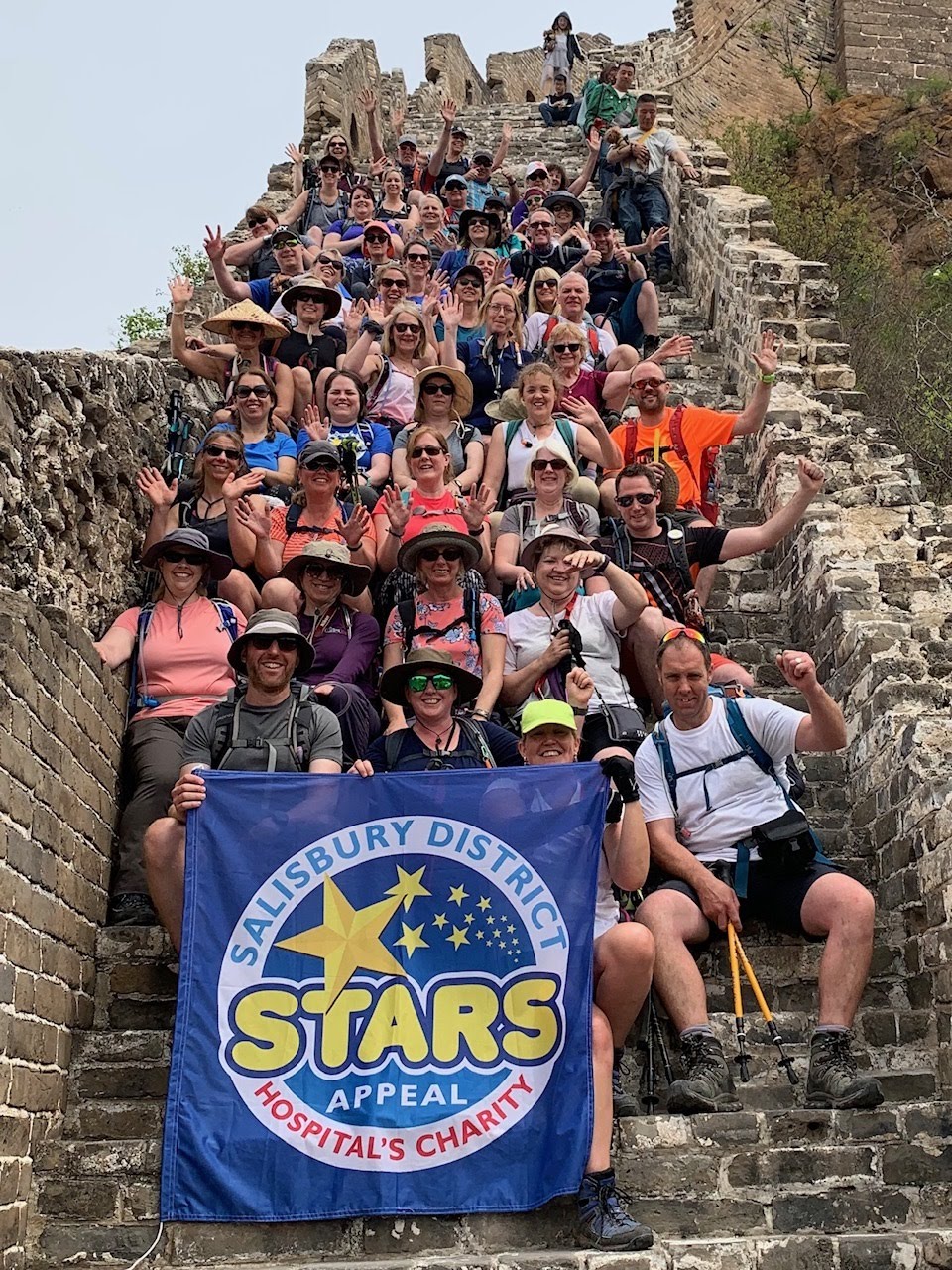 In our three previous treks, nearly 100 trekkers have together raised more than £300,000. They've made a huge contribution to the £1million the Stars Appeal needs each year to help hundreds of patients in Salisbury District Hospital, with projects like these.
Subscribe to our email newsletter